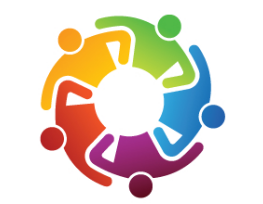 At Inteq, people are a key resource. Our HR strategy focuses on recruiting, nurturing, deploying and retaining high quality talent to ensure maximum impact on projects. Our investment in employee recruitment, training and retention provides us with the ability to rapidly increase the scale of our operations to respond to the needs of our clients. We have the ability to recruit and train a significant number of employees per month to meet the rapidly expanding demands of our clients. We have made large investments in developing in-house training competence with emphasis on excellence in language skills, cultural orientation, insurance training and process / product training.
Management
NC Nagarajan, Director: 

Mr. Nagarajan has extensive experience in business planning and execution as the prime mover and head at Inteq. He has been instrumental in building up Inteq in terms of number of clients, business domains, service range and resource strength. As Managing Director, Nagarajan is responsible for both the day-to-day operations as well as the long-term growth strategy. Nagarajan is at the forefront leading the processes for new client acquisitions, contract negotiations and developing excellent long-term client relationships.

Nagarajan brings to Inteq two decades of experience in project management, manufacturing and materials management for an Aero Space major. He holds a Master's Degree in Engineering.
 
Venkat Merla, Executive Director: Being a part of the startup team at Inteq, Venkat carries experience in business planning, business development, presales, relationship management with clients, project management, funds management, setting up of the processes and policies for internal controls, legal and secretarial matters. Previous stints as an ERP Consultant, involved implementation of projects in the Financials domain, with responsibility for delivery, quality and timelines. Venkat also has rich experience in business planning & analysis and business process re-engineering. Venkat is an Associate member of the Institute of Chartered Accountants of India.
 
Hari L, Executive Director and CISO: 

Hari has been the chief architect of the Information Security Management System at Inteq. As the Chief Information Security Officer, he has been in the forefront of Inteq's ISO 27001 Quality certification success. Backed by a Bachelor's degree in Engineering and thirty years of experience in corporate planning, production and materials management with an Aerospace major, Hari brings to Inteq a rounded perspective to business growth and resource advancement.